Contact Us
We are eager to help you find the perfect carpets and tapestries for all your decorative needs. Make an appointment to visit us in our showroom in midtown Manhattan, or contact us by phone, fax, or e-mail. We will be happy to assist you.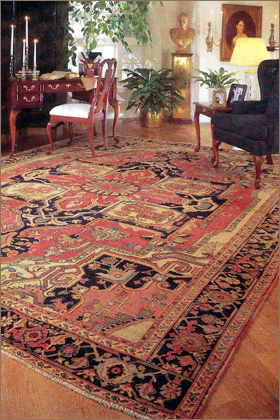 Contact Persian Gallery by Phone:
We can be reached by phone at
(212) 683-2699. Our hours of operation are:
Monday through Friday 9:00 AM - 5:00 PM
Saturday Closed
Sunday Closed
We can be reached via fax at (212) 481-0885

Contact Persian Gallery by Email
If you prefer to send us your questions and inquiries by email, please email us at info@pgny.com.
We will answer any and all of your questions promptly.

Contact Persian Gallery by Mail
Please send any questions, comments, or materials to:
Persian Gallery Co., Inc.
36 East 31st Street
Suite 500
New York, NY 10016

Map It